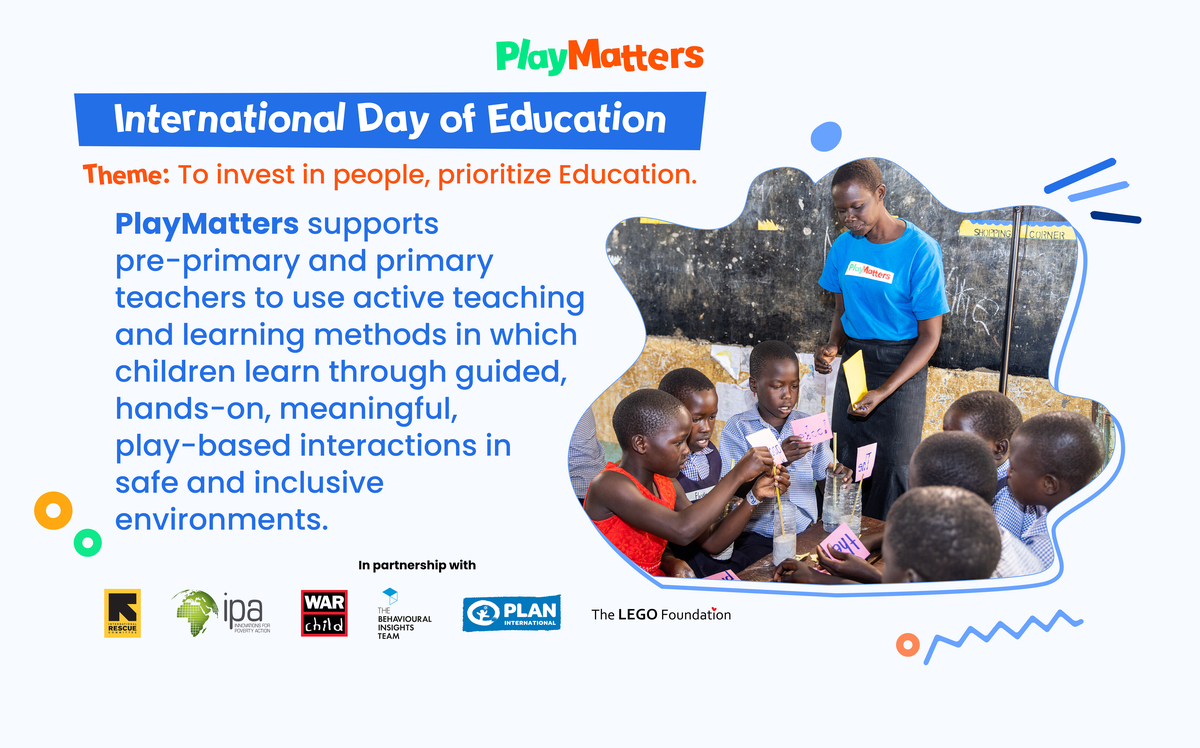 International Day of Education
24th January 2023 is the 5th anniversary of the International Day of Education.
The theme for this year is "To invest in people, prioritize Education."
PlayMatters leverages a child's natural desire to engage in play, seeking to build the holistic skills and psychosocial well-being of children ages 3-12+ in refugee-hosting areas in Ethiopia, Uganda, and Tanzania. To do this, we support pre-primary and primary teachers to use active teaching and learning methods in which children learn through guided, hands-on, meaningful, play-based interactions in safe and inclusive environments.