In line with one of the long-term goals of the PlayMatters project of supporting policy makers to integrate learning through play into education service delivery, the PlayMatters consortium and the Ministry of Education and Sports in Uganda held a ceremony to handover a vehicle donated to the Ministry by the project.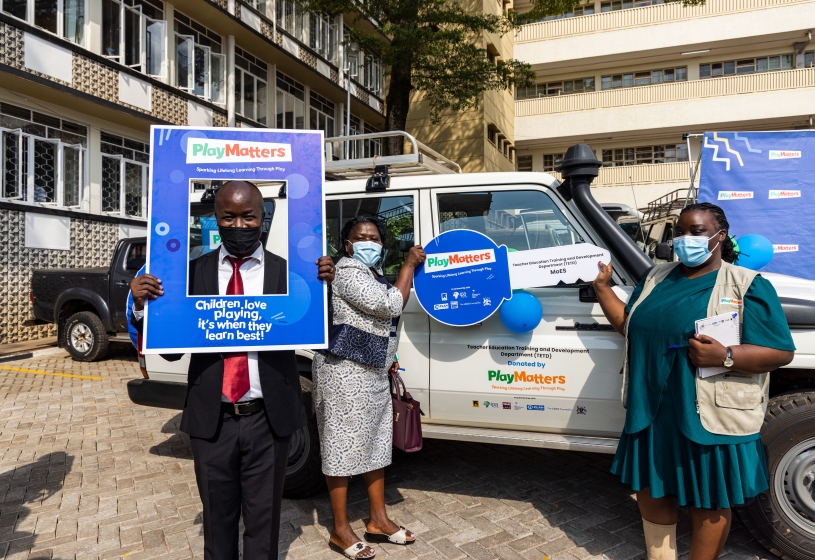 The vehicle will facilitate movements of staff in the Department of Teacher Education Training & Development (TETD), which is working with PlayMatters to enhance the integration and mainstreaming of learning through play in Teacher Professional Development in 9 refugee hosting districts, and across 6 Primary Teacher Colleges. 
PlayMatters Uganda aims to enhance the professional development of approximately 3,800 teachers in learning through play teaching methodologies in the course of the project. According to Roger Irumba, Undersecretary, Ministry of Education, ''If teachers teach in playful ways, children will enjoy learning more''.