On October 11, 2022, in the small town of Kebribeyah at the outskirts of Jigjiga town in the Somali Region of Ethiopia, teachers, parents and students gathered under an evergreen willow tree in the IRC office compound to celebrate International Literacy and Teachers' days merged together. The event was hosted by the PlayMatters team and opened by a speech from IRC Kebribeyah camp manager, Mr. Hassan Abdi. 
In his speech, Mr. Abdi spoke about the importance of play in children's education and what the PlayMatters project is trying to achieve with its incorporation of learning through play in ECCD and primary schools. ''As a parent, I have seen how play is a powerful way for children to learn the world around them. Play-based teaching helps children to be more creative, helps them grow intellectually and improves their social skills,'' he said.   
While attending the event, Mr. Ahmed Abdi Nur, Director of Dr Abdulmajid primary school based in Kebribeyah camp remarked on how PlayMatters' learning through play training had positively impacted teachers in his school. ''Training from PlayMatters has enabled my teachers to appreciate the value of play in children's learning, and how to use various materials to facilitate children's learning,'' he said.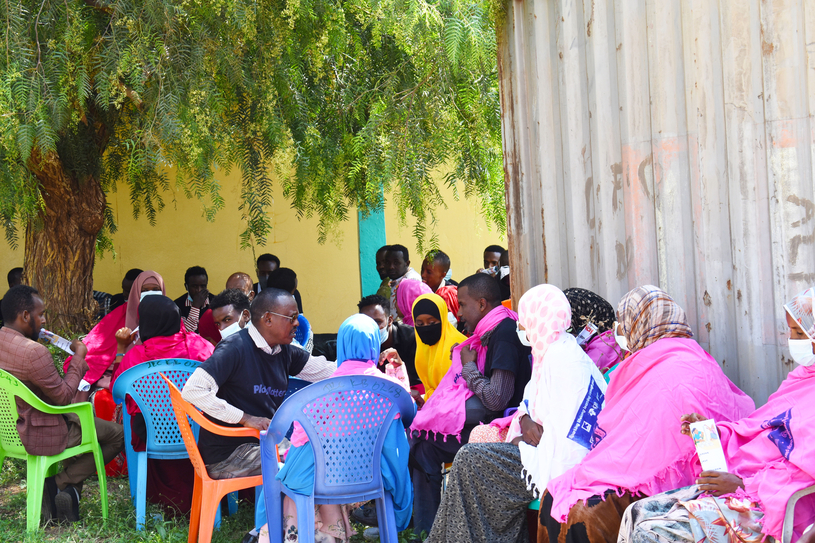 After several other remarks from teachers, parents, and PlayMatters staff, a short learning through play activity was staged in form of a competition between groups of students from Dr. Abdul Majid, Hawo-taki and RRS primary schools who attended the event. The paper-based puzzle activity challenged students to rearrange and form different Somali words into sentences. This was lively and entertaining for both the students and the audience. The competition ended when one team managed to complete a sentence faster than its counterpart. 
After the activities, participants were ushered into a small exhibition where various PlayMatters teaching and learning resources were displayed.  
Finally, it was time to award the students for their presentations, competitions, and active participation in the celebration. This marked the end of the celebration.