On 8th October 2022, the IRC managed PlayMatters Ethiopia Emergency Response Mechanism (ERM) was officially launched in Bahir Dar town in the Amhara region of Northern Ethiopia. The 12-month intervention seeks to improve learning conditions in schools through supplementary activities in rehabilitation, health, safety, and psychosocial well-being for 150,000 children and their families affected by disasters and/or conflict in Amhara, Benishangul-Gumuz, Afar, and Oromia regions.  
In the Amhara region where the event was held, the PlayMatters ERM is being implemented in 26 districts and is targeting 152 schools in North Showa, South Wolo, North Wolo, Wagkhmra, and North Gondar zones, reaching 110,000 children which is 73% of the entire project target. This support, including in Benishangul-Gumuz, Afar, and Oromia regions, will involve rehabilitating classrooms for a more conducive learning environment, providing children and teachers with learning and teaching supplies and promoting hygiene and sanitation in schools through improving/providing water and toilet facilities. The PlayMatters ERM will also support school feeding programs and provide case management services in preventing and responding to child abuse.  
The IRC managed PlayMatters ERM will also support vaccination of preventable diseases and provide biannual deworming and micronutrient supplementation in collaboration with government health centers among other activities. The PlayMatters at Home learning materials developed by the larger project to support socio-emotional learning for pre-primary and primary school children will also be distributed and a new socio-emotional learning audio program called Dunga will be aired as part of the ERM activities.  
While welcoming the initiative, the Head of the Amhara Regional Education Bureau and Guest of Honor, Dr. Mateb Tafere, said that ''investing in children's quality education and wellbeing especially in situations of disruption as a result of conflict and natural disasters like drought is an important contribution in the recovery process.''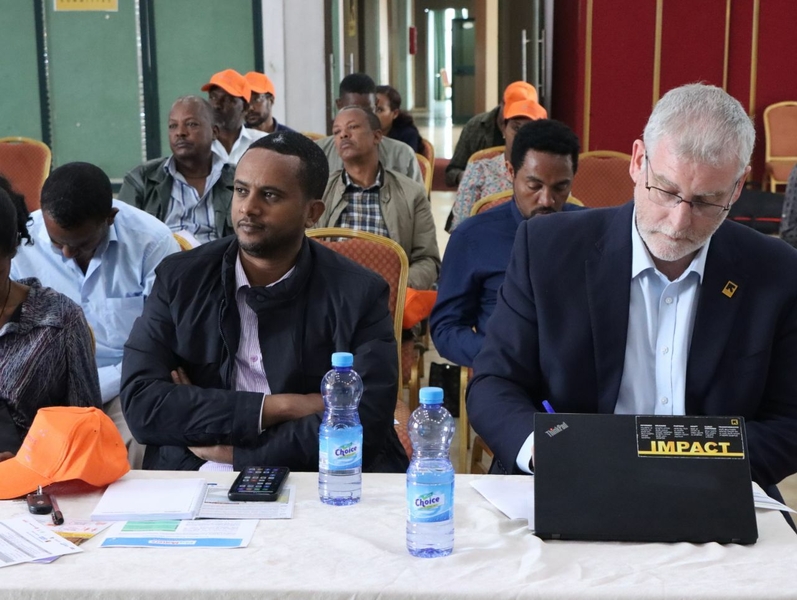 In May this year, the PlayMatters project announced the $15 million Education in Emergencies ERM out of its existing $100 million grant from the LEGO Foundation, which is working to improve holistic learning, development, and well-being of refugee and host community children aged 3-12+ in Ethiopia, Uganda, and Tanzania using play-based learning.
Learn more about the PlayMatters ERM here.