PlayMatters held its second regional-level system actors' workshop/event in Dar es Salaam, Tanzania, between August 16 and 18, 2023. The first workshop was held in Kampala, Uganda in 2021. Nearly 70 participants from education ministries and the PlayMatters project in three implementing countries, Uganda, Ethiopia, and Tanzania, attended the workshop.
Dr. Lyabwene Mtahabwa, Commissioner MoE, Acting Permanent Secretary, officially opened the three-day high-level workshop. He expressed the need for innovative approaches to educating children, moving beyond traditional methods.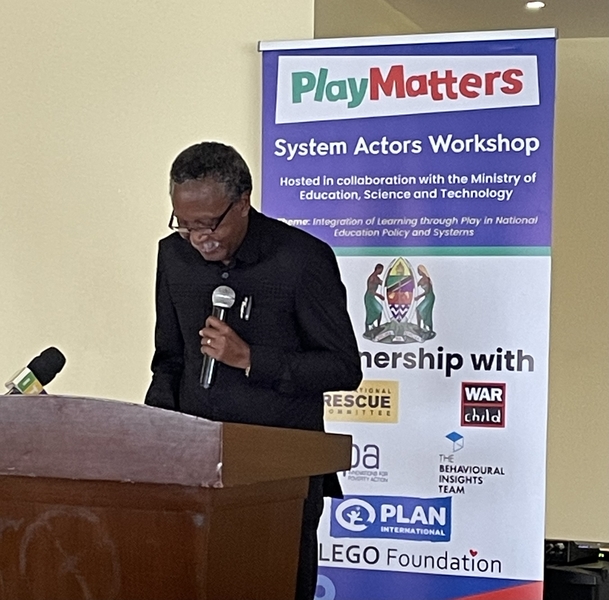 Dr. Mtahabwa also stressed the importance of collaborating with education stakeholders and system actors for effective project implementation, such as PlayMatters, and that quality is relative and observing social-cultural context is critical.
The event featured a site visit to the Tanzania Institute of Education (TIE) and Teachers Training College - Vikindu, providing firsthand insights into Tanzanian teachers' professional development. The workshop explored opportunities for active learning integration in education systems for refugees and host communities while emphasizing strategic partnerships and continuous professional development for teachers across the participating countries.
Learn more about PlayMatters in Tanzania.
PlayDay ignites meaning of Learning through Play in Tanzania.