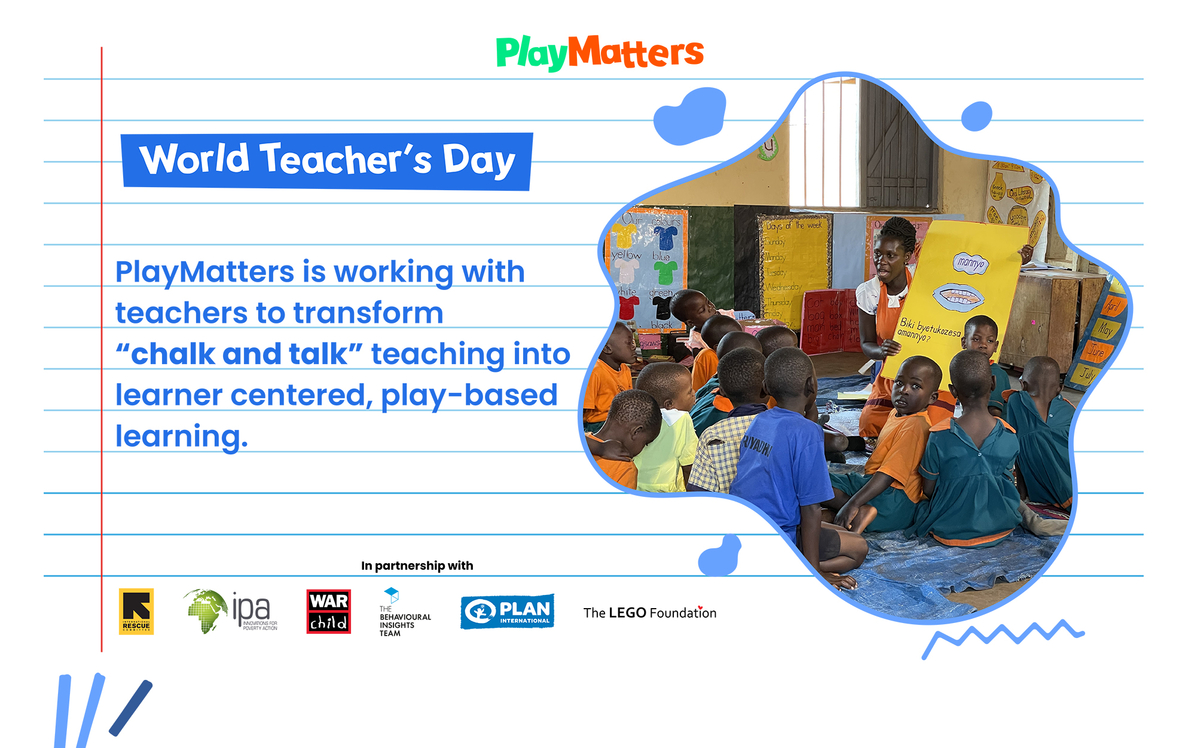 Every year on 5th October, World Teachers' Day is observed to acknowledge the contribution of teachers in the society.
The theme for this year is "Transformation of education begins with teachers."
PlayMatters seeks to improve the "chalk and talk" teaching methods with active, play-based, learner centred methods in refugee hosting areas in Ethiopia, Uganda and Tanzania. We are working with teachers to build their skills and motivations to integrate these methods in the classroom.
Here's what we are doing for teachers:
Training teachers on Learning through Play.
Providing continuous Teacher Professional Development.
Creating multimedia distance learning courses for teachers.
Working with Ministries of Education to incorporate Learning through Play in the curriculum and education service delivery.
We celebrate TEACHERS across the world.