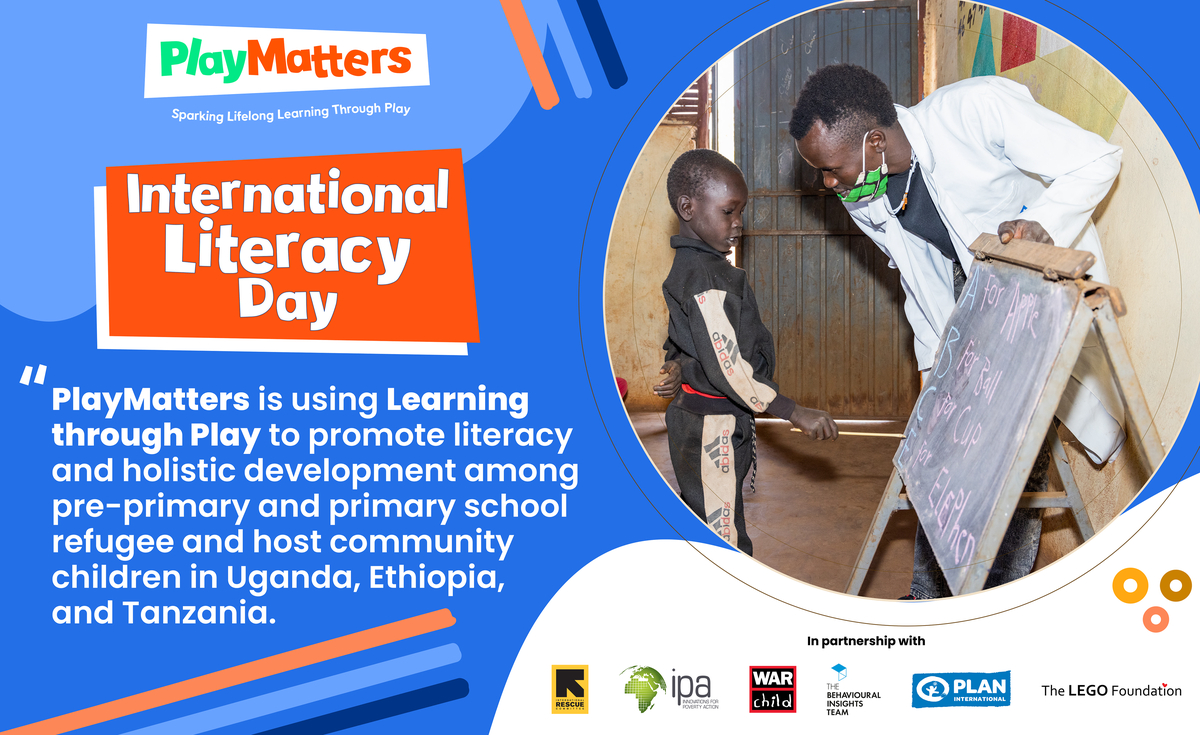 International Literacy Day
PlayMatters is using Learning through Play to promote literacy and holistic development among pre-primary and primary school refugee and host community children in Uganda, Ethiopia, and Tanzania. 
PlayMatters is:
Training teachers on Learning through Play.
Providing scholastic materials like books, pens, and others to children.
Supporting the production of teaching and learning materials.
Working with Ministries of Education to incorporate Learning through Play in the curriculum and education service delivery.