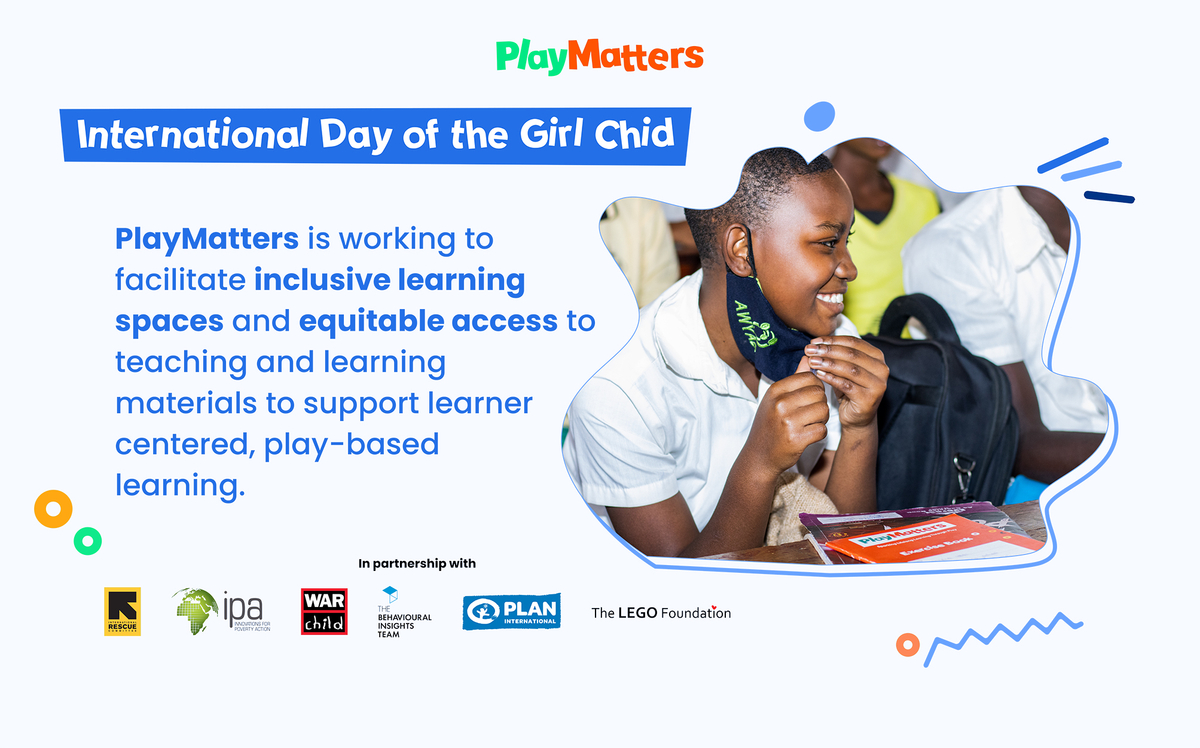 International Day of the Girl Child
2022 is the 10th anniversary of the International Day of the Girl (IDG).
The theme for this year is "Our time is now-our rights, our future."
PlayMatters seeks to improve the "chalk and talk" teaching methods with active, play-based, learner centred methods in refugee hosting areas in Ethiopia, Uganda, and Tanzania.
PlayMatters advocates for girl child education and ensures that learning through play practices are inclusive and safe for all children.