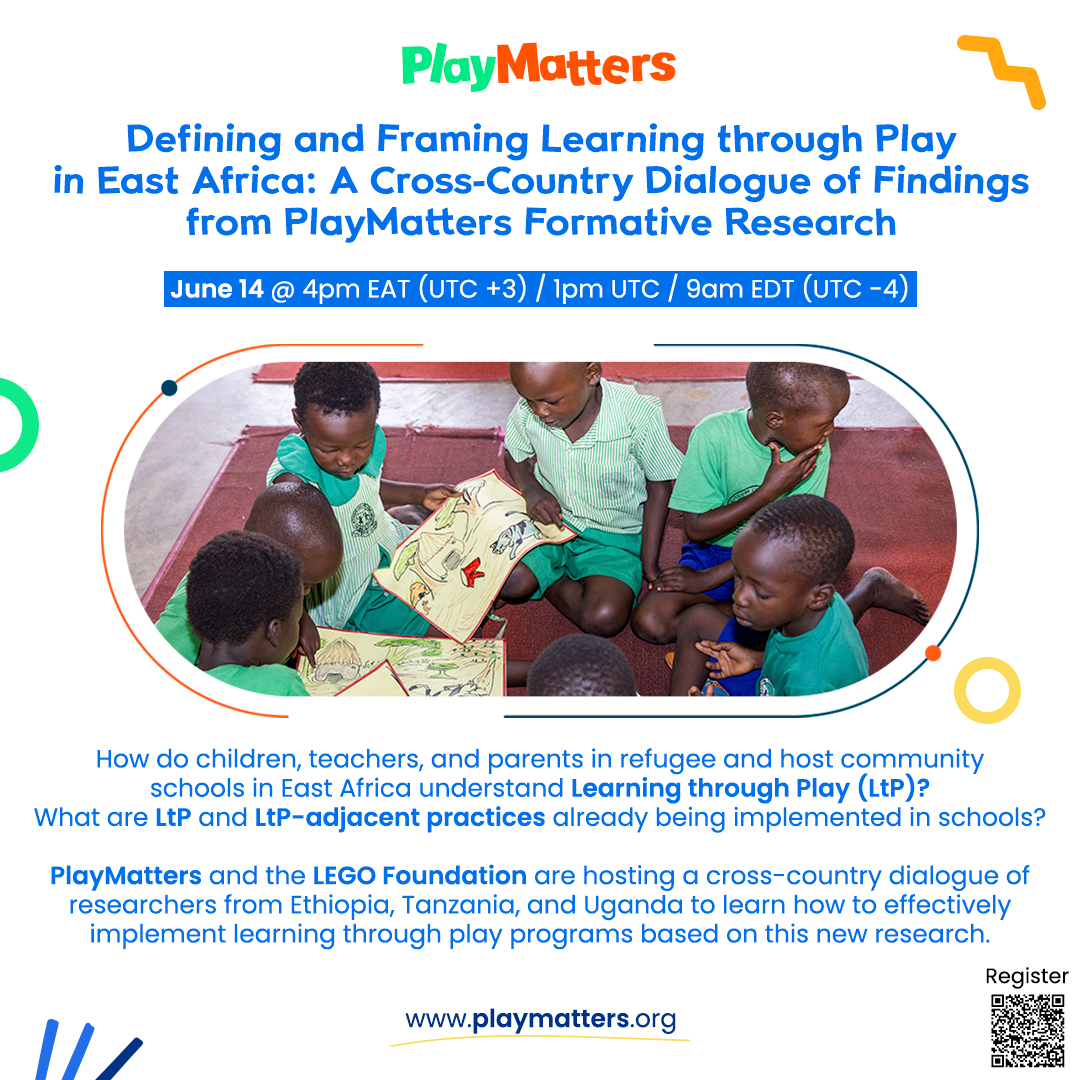 Defining and Framing Learning through Play in East Africa: A Cross-Country Dialogue of Findings from PlayMatters Formative Research
How do children, teachers, and parents in refugee and host community schools in East Africa understand Learning through Play (LtP)? What are LtP and LtP-adjacent practices already being implemented in schools?
Join Dr. Abraha Asfaw (Addis Ababa University), Dr. Christina Raphael (University of Dar es Salaam College of Education), Dr. Peter Ssenkusu (Makerere University), Dr. Betty Ezati (Makerere University), Dr. Anne Smiley (International Rescue Committee), and Dr. Paul St. John Frisoli (LEGO Foundation) to discuss findings from PlayMatters' formative research from 12 'positive deviance' case study schools implementing Learning through Play (LtP) in refugee and host community contexts in Ethiopia, Tanzania, and Uganda. These findings give insight into how to implement learning through play programs.
---
PlayMatters (2020 - 2026) supports pre-primary and primary teachers to use active teaching and learning methods in which children learn through guided, hands-on, meaningful, play-based interactions in safe and inclusive environments. PlayMatters is being implemented by a consortium led by the International Rescue Committee, and includes Plan International, War Child Holland, Innovations for Poverty Action, and the Behavioral Insights Team in partnership with the LEGO Foundation.
---